Dec 20, 2016
Back in October we published our first e-book for the freelancing writing community. The book was a huge success selling almost a thousand copies via Freelancewritinggigs.com and many more later on Amazon.  Last month we followed up with our second book titled 'Swipe This! How to Create a Killer Copywriting Arsenal Using the Competition' which is an in-depth guide on how to gather information, data and ideas for writing projects and organise them in a 'swipe file' so that they can then be used efficiently in your workflow to produce better content and copy.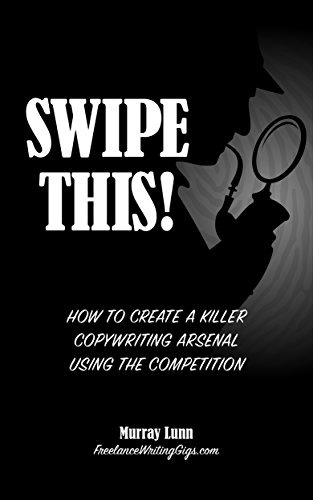 The book is usually priced $8.99 but is available right now on Amazon for only $0.99 so grab yourself a copy quick!
Oct 16, 2016
At the end of 2015 we ran a survey on FreelanceWritingGigs.com asking our readers about how they worked as freelance writers in 2015 and what areas they felt that their writing career were lacking. We then published the results as an infographic. We found that the main takeaway from the survey was that many writers were freelancing at the same time as holding down a full time job and that finding enough clients was also a major factor.
We decided to take these findings and write an e-book that would help educate and train our readers so that they could begin taking the steps to launch a successful career as a part time freelance writer while still being able to hold down their full time job.
The book is called 'The Secret Sauce to Freelance Writing on the Side' and was written by longtime FWJ writer Jodee Redmond who has been working as a freelance writer for over 10 years. Initially the book was released to our email subscribers only but we have now launched the book on Amazon this week. It costs $3.99 but if you are patient and looking to save some money then wait until this Sunday when the book will be free for a limited time 🙂
You can find the book here on Amazon.