9rules Opens New Round
Posted on Oct 12, 2009
After quite some time (Round 8 was announced by Tyme White last December), Jayvee Fernandez recently announced a new round open for 9rules over at the blog. With over 300 previous submissions and 150+ submitted blogs this time, Jayvee and Scrivs have their hands full sifting through the applicants!
Here are the various posts announcing this:
We look forward to hearing the results this week! Having had a peek at the blogs, there are some truly great ones to choose from….
To get the word out, news of the the new round opening (for 24 hours only!) was posted at Blog Herald, 901am, Blogging Pro and various other blogs.
9rules joined our network at the end of August, as was announced by Scrivs over at the blog:
It has been a while since I have come on here to talk to you good people and that in itself is a problem. You may have talked to Tyme, Mike and myself plenty on a one-to-one basis somewhere else, but on the 9rules blog it has been quiet. Over the past couple of months the Triad has been considering what to do with 9rules. If you have followed us over the years you know that we have no problems making big changes to our site and community with the chance of making it better. However, we came to the point where the ideas stopped flowing and we were stuck.

This wasn't due to a lack of passion for 9rules. 9rules helped to get Mike and me off the ground and has introduced you to the wonderful Tyme. We care about 9rules and this is why it bothered us so much as to what we could do with it to push it forward. Every decision we have ever made about the future of 9rules has put our members front and center. We want to give them the best opportunity to have their content exposed to the world because that is what they deserve and why they joined in the first place.
Because of this we have decided to reach out to a company that knows a thing or two about blogs and could bring in a fresh new team of talent to take 9rules even further.

Enter Splashpress Media. Why Splashpress? Because not only do they have the people that have a passion for publishing online content, but they also have the resources to make things happen without being too large as to forget the core of what makes 9rules special, the community. Much of the Splashpress team have been fans of 9rules for years so this will only make the transition easier as they understand the purpose of 9rules and why it is important to continue to push quality content to the forefront of the web.

I'll let the Splashpress team come on here and let everyone know what the future holds for 9rules so continue to check back here or subscribe to the feed. As for what is happening with the Triad you can be sure to follow each of us on our Twitter accounts (Mike, Scrivs and Tyme). I will be sticking around 9rules for the next couple of months to ensure a smooth transition and to show a new group of people of how annoying I can be.
Mike, Tyme and myself would like to thank all of the wonderful people we have met over the years for supporting 9rules and we hope that you continue to show your support as it moves forward to bigger and better things. If you wish, don't hesitate to send us bottles of liquor, but please send them to me so I can approve of them before I send them out to Mike and Tyme. This is their request, not mine I can assure you.
The announcement was covered at the Blog Herald and many 9rules members' sites, such as Quick Online Tips. The joining of 9rules to our network is something we are very proud of at Splashpress– we feel deeply honored and privileged to have the responsibility of the looking after this very special community. We are determined to do justice to the prestigious 9rules legacy & history. We want to extend special gratitude to Scrivs, Mike and Tyme for making the transition as painless as possible and for all their support. Also thanks to Jason and Ryan over at Media Temple.
Our initial strategy has been to concentrate on working behind the scenes at the internal forum– getting to know the members and their wants/needs- rather than to come in with guns blazing and making drastic changes that may not be in the community's best interests.
The first way that we felt that we could enhance the membership experience of 9rules was to open up various products and services that we have in our network to 9rules members. One of these services that we felt was appropriate to introduce, and was announced by Jayvee, was free membership to our blog directory, Eaton Web– the oldest blog directory on the web.
The second way we think that we can enhance 9rules is by organizing the memberships, starting with the rebuilding of the directory- as Jayvee explained in a recent post. We are planning a new design for the site after consulting with members and this will help to bring more of the members' content to the forefront.
There will be many more areas that we hope to help keep 9rules as "the best content from the independent web", while adhering to the fundamental nine rules:
1. Love what you do.
2. Never stop learning.
3. Form works with function.
4. Simple is beautiful.
5. Work hard, play hard.
6. You get what you pay for.
7. When you talk, we listen.
8. Must constantly improve.
9. Respect your inspiration.
As a footnote, we have designed some funky 9rules t-shirts, an example of which you can see here: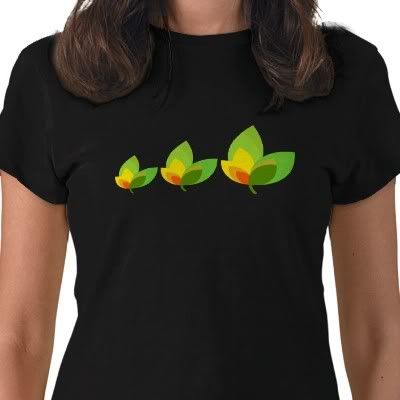 These will be available for 9rules members only and given, not sold 😉
More updates on 9rules will follow in coming months as we move forward….